How to connect to onboard wifi ?
The internet connection will be available from an altitude of 10,000 feet.
  Step 1: Set your device to Flight Mode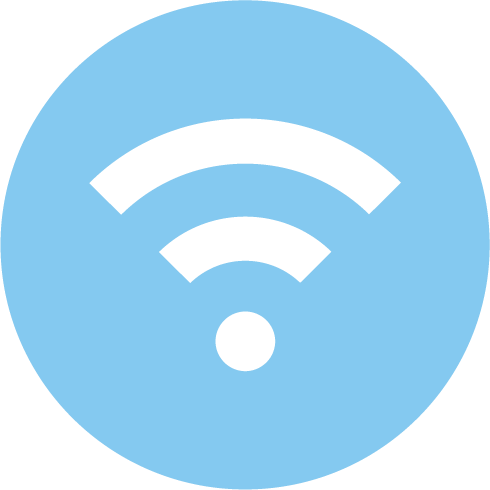 Step 2 : Select the "Aircalin WIFI" network and launch the internet browser of your choice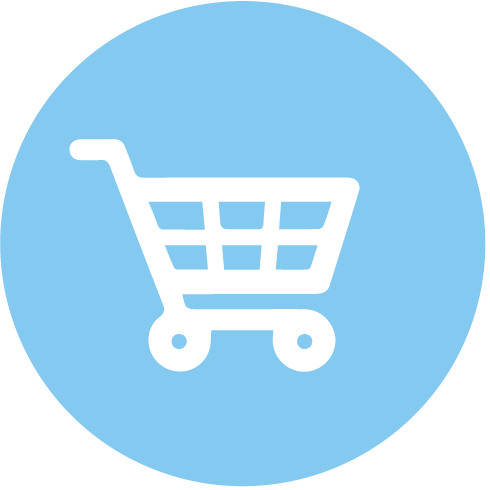 Step 3 : Choose your preferred "Aircalin Connect" package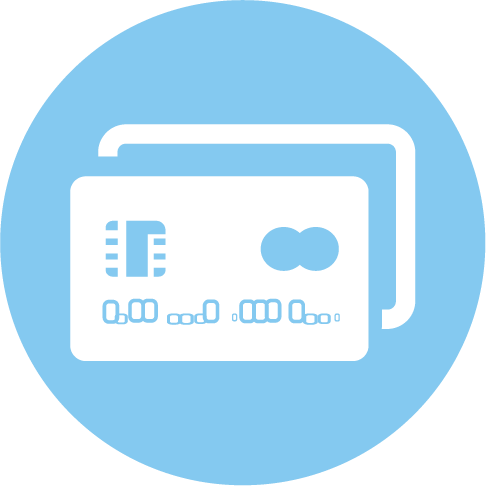 Step 4 : Enter your payment details and validate your purchase. A transaction confirmation will be forwarded to your email address.
Packages
A range of packages to suit your needs :
SURF'1 HOUR - 50MB

SURF'2 HOURS - 100MB 

    SURF PLUS - 250MB

7.5 USD (800 XPF*)

50 MB**

Full internet access. Sending and receiving emails, social networks and Internet browsing for 1 hour.

Excluded: voicemail, video call, voice call, streaming videos

11.4 USD (1 200 XPF*)

100 MB**

Full internet access. Sending and receiving emails, social networks and Internet browsing for 2 hours.

Excluded: voicemail, video call, voice call, streaming videos

23,8 USD (2 500 XPF*) 

250 MB**

Full internet access. Sending and receiving emails, social networks and Internet browsing for the entire duration of the flight.

Excluded: voicemail, video call, voice call, streaming videos
* the XPF amount is indicative only and can vary depending on the exchange rate. Purchase of your internet session is billed in USD. Please be informed that both an exchange and commission rate, which are specific to your bank, will apply, based on the rate on the transaction date.
**Rates are time-based but fair-use volumes apply. When the maximum volume is reached, the session will be terminated.
TIPS TO IMPROVE YOUR ONBOARD WIFI EXPERIENCE
To get the most out of your connectivity, we recommend the following settings on your smartphone or tablet:
iOS: disable automatic updates of your installed applications.
Android : restrict data usage on Aircalin Connect Wifi
Disable automatic notifications from your installed applications
Please note that your inflight internet access involves complex satellite technology and the experience may differ from what you are used to on the ground. 
FAQ
My internet package terminated before the end of the period stated when I purchased it.
Packages are based on a connection time and a volume representing normal in-flight Wi-Fi use. When this volume is attained, the internet session ends.  Internet access during your flight may be suspended or unavailable for the following reasons:  - the plane has not yet reached an altitude of 3000 m (10,000 feet)  - the plane is flying over a country or zone which does not allow in-flight WiFi access  - technical connectivity problems may be encountered - Refreshing the login portal page can tell you whether access is available or not.
If I do not use up my purchased internet package during the flight, can I use any time left on a future flight?
Internet packages, paid or free of charge, are only valid for the designated flight. Unused connection time cannot be used on any other flight.
How do I get an invoice for the purchase of my internet package?
When you validate your purchase, confirmation is sent to the email address you supplied. If you did not receive a confirmation email, please request it by emailing customer service : cs@sitaonair.aero
Can I connect several devices simultaneously?
You can use your paid or free package to connect up to 5 different smartphones, tablets or laptops. However, devices cannot be connected simultaneously, and you can only connect devices if you use your customer account to purchase your package for in-flight WiFi access.
I purchased a package but my connection didn't work during the flight.
If you were unable to get WiFi access during the flight, you can submit a claim by emailing Sitaonair customer service (cs@sitaonair.aero), giving your order reference (included in purchase confirmation email for paid packages).
Why can't I access my free WiFi session?
Hibiscus Business passengers get a free internet package up to 200MB. Premium Economy, Flying Blue Gold and Platinum passengers get a 50MB/ 1 hour internet package. Passengers must key in the e-ticket number (13 digits) shown on their boarding cards. If you can't find your number or if the number does not work, you can ask the cabin crew for help in accessing the internet.
Can I gift my internet connection to someone else?
Both free of charge and paid packages are only valid for the designated flight for which they were purchased or provided free of charge.
My WiFi connection quality was disappointing.
In-flight connectivity is linked to complex technology so your in-flight WiFi experience may not be the same as the WiFi access you are used to on the ground. If you have any queries, please feel free to contact our customer service: cs@sitaonair
My bank did not charge me the same amount as the XPF amount shown on the portal.
The amount in XPF is given for information purposes only and can vary depending on the current exchange rate. The transaction is processed in USD.
My bank charged a commission.
The purchase amount of your internet package is charged in USD. A currency exchange rate and a commission fee set by your bank, as of the purchase date, will apply.
Bandwidth usage guidelines.
Here are some guidelines giving approximate bandwidth usage for the following activities: 
Receiving/sending 1 email (no attachment) 20 KB
Receiving/sending 1 email (with standard attachment) 300 KB
Creating/posting 1 post on social media (with 1 photo) 500 KB
1 hour browsing the internet 15 MB - Chat on dedicated messaging apps (1-2 messages) 100 KB
Refreshing a page on social media - 5 MB
Terms and conditions
1. Introduction and Scope
Your airline has worked with SITAONAIR to give you access to Internet ONAIR ("Internet ONAIR"), which allows you to access the internet as set out below. It is owned by and operated by or on behalf of SITAONAIR ("SITAONAIR/we/us/our"). The terms and conditions set out in this document, together with the Data Protection and Privacy Policy and the Cookie Policy below (together, "Terms"), apply to your use of Internet ONAIR. They apply regardless of the airline on which you are travelling. Please read these Terms carefully. Your agreement to them is demonstrated by your acceptance of them via the Internet ONAIR registration pages. Please note that these Terms do not affect any statutory rights you may have as a consumer. If you have any questions regarding Internet ONAIR or these Terms, or in the unlikely event that you have any complaints about Internet ONAIR, you can contact us at the address below. Such enquiries or complaints must be received within one month of the flight on which Internet ONAIR was used.
SITA OnAir Switzerland SARL (CHE-112.159.240)
Customer Service
PO Box 42
1216 Geneva-Cointrin
Switzerland
Telephone: +41 31 528 0423
www.sitaonair.aero
cs@sitaonair.aero
2. About Internet ONAIR
SITAONAIR provides communication services during flights, ranging from mobile telephony to Internet access.
This Internet ONAIR product allows you to access the Internet from your personal laptop, tablet or Wi-Fi-enabled smartphone. Assuming appropriate compatibility, users are able to use a variety of Internet-enabled software applications on their electronic devices to connect to the ground, including most virtual private network (IPSec and SSL VPN) clients, email clients, instant messaging (IM clients), and web browsers. While you can use Internet ONAIR with any web browser, using the newest version from one of the following supported web browsers should optimise your experience:
Microsoft Edge
Firefox
Safari
Google Chrome
You can connect via a wireless (onboard Wi-Fi standard 802.11) or wired (RJ45 Ethernet) connection, depending on the configuration of the onboard network and the aircraft hardware. For a flat fee, you can purchase a pre-paid Internet ONAIR access plan. Fees, together with the terms and validity of the available plans are specified on the Internet ONAIR registration pages. Your agreement to the relevant fees, and to the terms and validity of the plan you have chosen, is demonstrated by your acceptance of them via the registration pages. An update of your current charges and plan status is displayed on the home page and is available throughout the session. If you are using a promotional discount, any applicable discount will be deducted from the cost of service at the time of purchase.
3. Copyright and Trademark Notices
SITAONAIR is the owner or the licensee of all intellectual property rights in the Internet ONAIR application. This application and all associated services are protected by copyright laws and other intellectual property laws and treaties around the world. All such rights are reserved. SITAONAIR is a registered trademark of SITAONAIR. Other product and company names mentioned herein may be the trademarks of their respective owners. Images on this site are incorporated for viewing purposes only and may not be saved or downloaded in any format.
4. Conditions of Use
You may use Internet ONAIR for your personal use. As a condition of your use of Internet ONAIR, you agree that you will not use Internet ONAIR for any purpose that is unlawful or that prohibited by these Terms.
In particular you agree not to:
impersonate any person or entity;
abuse or harass any person or violate legal rights of others;
publish, distribute or disseminate inappropriate,defamatory, obscene, or unlawful material or information;
express or imply that any statements you make are endorsed by SITAONAIR without our specific prior written consent;
use any robot, spider, site search/retrieval application, or other manual or automatic device or process to retrieve, index, "data mine", or in any way reproduce or circumvent the navigational structure or presentation of Internet ONAIR or their contents;
post, distribute, disseminate, or reproduce in any way any copyrighted material, trademarks, trade secrets or other proprietary information without obtaining the prior consent of the owner of such proprietary rights;
remove or amend any copyright, trademark, or other proprietary rights notices contained in Internet ONAIR;
take any action that imposes an unreasonable or disproportionately large load on Internet ONAIR or related infrastructure;
interfere with or disrupt Internet ONAIR or the servers or networks connected to Internet ONAIR;
post, email, upload, or otherwise transmit any material that contains software viruses or any other computer code, files, or programs designed to interrupt, destroy, or limit the functionality of any computer software or hardware or telecommunications equipment;
seek in any way to imitate or replicate material belonging to SITAONAIR or to the airline on which you are travelling or to bring either SITAONAIR's name or the airline's name into disrepute;
or violate any applicable laws or regulations.
SITAONAIR may monitor the traffic and content and may disclose any information necessary to satisfy any legal process or governmental request and for the purposes of filtering content as described below. In order to ensure appropriate onboard use of World Wide Web browsing, SITAONAIR may block web content according to a set of pre-defined categories, including, but not limited to:
Violence (depiction and promotion)
Arms and the trade in arms
Drugs/drug culture
Nudity, nude pictures and lifestyle
Adult material
Sexual acts, pornography
Sites of a militant/extremist nature
Sites offering pirated/illegal material for download
Other sites or content blocked at the request of the airline
5. Data Protection and Privacy and Cookie Policy
Your attention is drawn specifically to SITAONAIR's Data Protection and Privacy Policy and SITAONAIR's Cookie Policy, which are set out at the end of this User Agreement.
6. Changes to This Application
SITAONAIR may make improvements or changes to the information, services, and other materials on Internet ONAIR. We may also modify these Terms at any time. As a result, the terms applicable on any subsequent use of Internet ONAIR may vary from those applicable in this instance.
7. Links to Other Web Sites
Internet ONAIR may include links to other Internet sites. We do not endorse any such links or websites, and we are not responsible for the information, material, products, or services contained on or accessible through those links or websites. Your access and use of such links or websites remains solely at your own risk.
8. Third-Party Products and Services and Non-SITAONAIR Content
You may access third party products and services through Internet ONAIR. Except for Internet ONAIR, we do not control, operate, or endorse any information, products, or services. You should carefully review the privacy policies and other conditions of use before accessing, using, or transacting business on third party applications. SITAONAIR does not represent or endorse the accuracy or reliability of any content posted through Internet ONAIR by you or third parties. Any content posted through Internet ONAIR by third parties is the view of the parties posting the statements, and does not represent the views of SITAONAIR.
9. Internet OnAir Availability
While SITAONAIR endeavours to ensure that Internet ONAIR is normally available (while the aircraft is in cruise phase) during your flight, we do not guarantee that it will be uninterrupted or error free during the course of your flight. Use of Internet ONAIR is subject to regulatory approval in the airspace above each over-flight country and, depending on the particular flight path, there may therefore be some temporary suspension. Access to Internet ONAIR may also be suspended temporarily and without notice in the case of system failure, maintenance or repair or for reasons beyond our control; however, we will make reasonable attempts to ensure you are made aware of any system interruptions. You acknowledge that Internet ONAIR uses evolving technology in an airborne environment and may be subject to unauthorized interception, and are not inherently secure. Additionally, a laptop computer, mobile telephone, personal electronic device or other device using wireless connections may be more vulnerable to unauthorized attempts to access data and software stored on the device. We therefore cannot guarantee the privacy of your data and communications while using Internet ONAIR. Any and all data that you transfer using Internet ONAIR is transferred at your own risk. For your protection, your credit card or other payment card information, as well as any personal information that is sent by us from the aircraft to the ground is encrypted using secure socket layer ("SSL") technology which attempts to prevent unauthorized persons from reading that information. SSL technology is the standard for data encryption and server-side authentication for secure Web-based transactions (such as e-commerce). You therefore agree to use Internet ONAIR at your own risk. SITAONAIR and the airline on which you are travelling provides no guarantee as to security or availability of service.
10. Disclaimer of Warranty
Dans les limites prévues par la loi en vigueur, SITAONAIR décline toutes responsabilités concernant l'ensemble des garanties, déclarations, termes et conditions concernant les informations, services et matériels contenus sur Internet ONAIR, y compris les garanties tacites de qualité ou de conformité pour un usage particulier. Sous réserve de la législation applicable, lesdites informations, services et matériels sont fournis « en l'état » et « selon la disponibilité », sans aucune forme de garantie.
11. Limitation of Liability
In no event will SITAONAIR or the airline on which you are travelling be liable for any loss of profit or revenue or for any indirect, special, exemplary, or consequential losses or damages whatsoever arising out of access to, or the use of, this Application or any information contained in it, in all cases whether or not in the contemplation of the parties, and whether based on breach of contract, tort (including negligence), product liability, or otherwise, even if advised of the possibility of such damages. The total liability of SITAONAIR arising under these Terms shall be limited to the amount actually paid to SITAONAIR by you for Internet ONAIR for the plan used. Notwithstanding the above, nothing in these Terms shall exclude or limit the liability of SITAONAIR for death or personal injury caused by negligence, for fraudulent misrepresentation, or for any other liability which cannot be excluded or limited under applicable law.
12. Indemnification
You agree to indemnify, defend, and hold us harmless from any liability, loss, claim, and expense (including reasonable legal fees) arising from your breach of these Terms.
13. Assignment
You may not assign or otherwise transfer any rights, duties, or obligations under these Terms to any person or entity, in whole or in part, and any attempt to do so shall be void. SITAONAIR may assign these Terms at any time without notice to you.
14. Severance
If any of these Terms are determined to be illegal, invalid, or otherwise unenforceable by reason of the laws of any state or country in which these Terms are intended to be effective, then to the extent and within the jurisdiction in which that term is illegal, invalid, or unenforceable, it shall be severed and deleted from these Terms, and the remaining terms shall survive, remain in full force and effect, and continue to be binding and enforceable.
15. Entire Agreement
These Terms and the Internet ONAIR registration pages contain the entire agreement between you and SITAONAIR regarding the use of Internet ONAIR.
16. Governing Law
These Terms shall be governed by and interpreted in accordance with the laws of England and Wales.
Data protection and privacy policy
 1. SCOPE OF THIS POLICY
SITA OnAir respects your privacy. This Data Protection and Privacy Policy explains how the personal information you provide us when purchasing an Internet OnAir session is processed, stored, secured, and used when you register or use SITA OnAir's product known as "Internet OnAir". This Data Protection and Privacy Policy sets out what types of personal information we collect about you through Internet OnAir, how we collect that information, and what do we do with it.
2. INFORMATION COLLECTED
In order to provide you the best service while respecting your privacy, SITA OnAir may collect and store information that will help us personalize our inflight services. Section 5 sets out how we may use the information we collect. SITA OnAir collects two types of data: personally identifiable information and aggregate data. Personally identifiable information is any information (by itself or collectively with other data) that can be linked to a specific individual such as name, address, and email address. Aggregate data is data which has been made anonymous so that a specific individual cannot be identified. In accordance with data privacy guidelines applicable to SITA OnAir, as well as security best practices for e-commerce sites, SITA OnAir utilizes Secured Socket Layer (SSL) to protect any and all personally identifiable information submitted via a browser. SITA OnAir may hold your name, email address, and other registration information in order to provide you with Internet OnAir. If you pay for Internet OnAir by credit card, we will ask you to provide credit card information. A third party specialist payment processor will store your credit card details (excluding your 3 or 4 digit card verification number), either in the United States or in Switzerland, for as long as we need to complete the transaction, comply with any legal, regulatory, or security requirements, or to resolve any disputes. We may also collect information about your travel such as destination and airline or any other travel related data. If this information is collected, it is used only to provide customer support in the case such support is required. Where it is available, if you choose to use the account set-up option, we will hold the personal data you provide in order to make future purchases quicker.
3. USER NAME AND PASSWORDS
Each time you log on to Internet OnAir you will be asked to provide a user name and password. If you don't log on to Internet OnAir for at least six (6) or more months, you hereby agree that SITA OnAir may permanently delete your account and all the data associated with it.
4. USE OF DATA COLLECTED AND THIRD PARTIES
SITA OnAir complies with applicable privacy and data protection laws of relevant jurisdictions. We use the information you provide us for the purpose of responding to and fulfilling your requests for Internet OnAir. We also collect and store your account access information such as your user name and password, only in order to complete transactions you have requested and for billing purposes. SITA OnAir does not sell, rent, or otherwise share personally identifiable information with third parties except in the following circumstances: Where it is necessary to complete or provide a transaction or service you have requested; Where we are required by applicable law or pursuant to a court or similar order; To assist in an investigation or customer complaint requiring resolution by the airline on which you are travelling; In aggregated form, to allow that airline to understand better the nature and quality of the provision by SITA OnAir of Internet OnAir and to use such information in the context of its overall passenger relationship management; If you specifically consent to receiving marketing communications and targeted advertisements;If you specifically consent to receive communications from third parties whom SITA OnAir has carefully selected; and As deemed necessary to protect the legal rights or the property of the airline or SITA OnAir, to protect other users of Internet OnAir or any third party, to operate Internet OnAir properly, or to prevent personal injury or lossIn the event SITA OnAir is required to transfer personally identifiable information to a third party as part of a sale, merger, assignment, joint venture, or other transfer or disposition of a portion or all the assets or stock of SITA OnAir or of any affiliated entities, where such transfer is necessary to enable SITA ONAir to continue to provide Internet OnAir to you, as requested. In order to be able to offer Free Wi-Fi to you, SITAONAIR works with the airline or carefully selected sponsors. By signing up to Free Wi-Fi, you agree that we may share your information, including personally identifiable information with the airline or those sponsors. Any personally identifiable information kept by SITA OnAir can be accessed by you in accordance with Section 11 below.
5. NO UNNECESSARY USE WITHOUT YOUR CONSENT
SITA OnAir will collect and use, store, process or transfer only that personal data which it requires in order to provide you with Internet OnAir where you have requested Internet OnAir, unless you specifically grant your consent allowing SITA OnAir to use your personal information for other purposes. Your use of Internet OnAir is subject to your agreement to this Data Protection and Privacy Policy. Your agreement to this Data Protection and Privacy Policy is demonstrated by your acceptance of it via the Internet OnAir registration pages.
6.  INTERNATIONAL TRANSFERS
Your data will be stored by SITAONAIR in its data storage center in the Netherlands. However, given the international nature of our services, your data may be transferred to and stored in countries with varied levels of data protection. This may occur for various reasons, depending on where SITAONAIR collects your data or to comply with applicable laws. Where this is the case, SITAONAIR will ensure it protects your data to the highest level required under the local data privacy laws and, if higher, EU data privacy laws.
7. PROTECTION AND SECURITY OF PERSONAL DATA
Your personal registration information is protected by your inflight user ID and password, so that others cannot access it. You should keep your user ID and password secret and avoid writing it down or storing it on your computer. When you have finished a session, always remember to close all windows (applications), including the Internet OnAir Status page. SITA OnAir uses all reasonable endeavours to ensure, as far as possible, the security of the information it collects. Hence, for inflight services, a server is installed onboard the aircraft with security features designed to protect your information. External access to this server is protected by advanced firewall technology designed to block and filter traffic passing through it. In addition, SITA OnAir uses encryption technology such as Secured Socket Layer protocol to protect your personal and sensitive information to transfer and store on the aircraft server. SITA OnAir uses the highest precautions during transmission of data to the ground. All data is encrypted in the air and on the ground.
8. THIRD PARTY SITES
Links may be provided to third party websites that do not operate under the Data Protection and Privacy Policy of SITA OnAir. SITA OnAir is not responsible for the content or data collection practices of such third party sites. We recommend you review and understand the privacy policies of such third party sites before providing them with your information.
9. PUBLIC FORUMS
This Data Protection and Privacy Policy does not cover any information you post in any public forums such as chat rooms and message boards, as we cannot control how third parties use the personal information you share in such forums.
10. REVISIONS
SITA OnAir reserves the right, at its sole discretion, to modify this Data Protection and Privacy Policy at any time. Such modifications shall be effective upon posting of the modified Data Protection and Privacy Policy on or by link from the Internet OnAir Homepage.
12. COOKIE POLICY
SITAONAIR uses Essential / Functional Cookies to ensure the correct navigation and functional aspects of the Internet ONAIR Portal. A cookie is a small data file that is sent by a web server and stored on your computer's hard drive when using a web browser. It allows SITAONAIR to identify you when you use Internet ONAIR. Internet ONAIR utilizes both session and persistent cookies. A session Cookie, also known as an in-memory cookie, transient cookie or non-persistent cookie, exists only in temporary memory while the user navigates the website. Web browsers normally delete session Cookies when the user closes the browser. A persistent Cookie does not expire when the web browser is closed as session Cookies do. Instead, a persistent Cookie expires at a specific date or after a specific length of time. This means that, for the Cookie's entire lifespan its information will be transmitted to the server every time the user visits the website that it belongs to, or every time the user views a resource belonging to that website from another website. These cookies are reset if the expiration time is reached or the user manually deletes the Cookie. The "help" feature on most browsers will tell you how to stop your browser from accepting new Cookies, how to have the browser notify you when you receive a new Cookie and how to disable Cookies altogether. (Please note that disabling Cookies may adversely affect your browsing experience). You can also disable or delete similar data used by browser add-ons, such as Flash Cookies, by changing the add-on settings or visiting the website of its manufacturer.