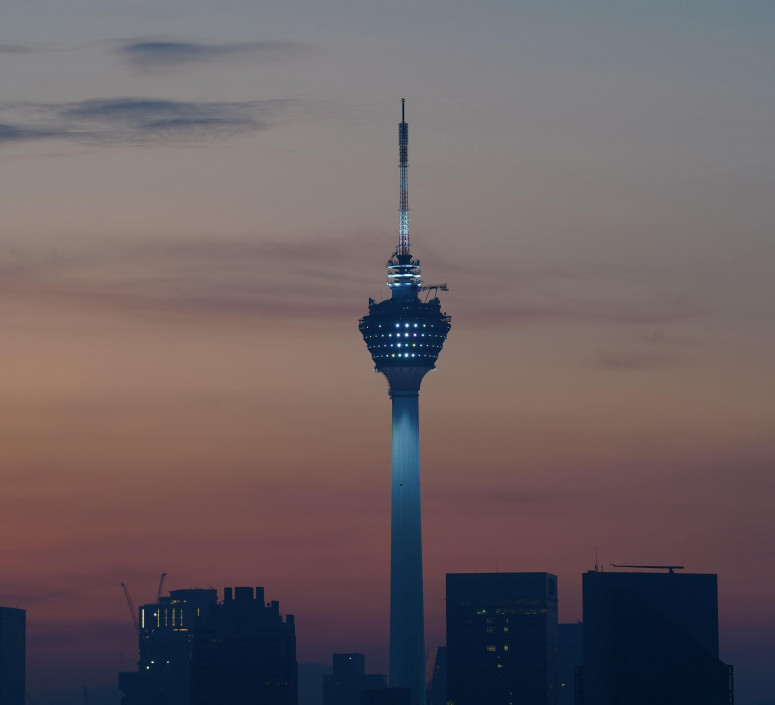 Kuala Lumpur, a mix of cultures
Kuala Lumpur, the capital of Malaysia, is a modern, cosmopolitan and multicultural city. The mix of urban landscapes, traditional temples and colourful neighbourhoods makes this city a unique tourist attraction in the world.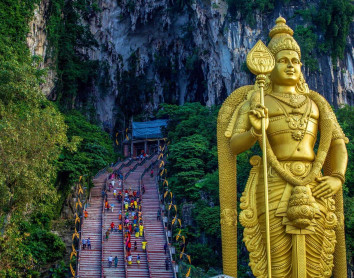 Visit the Batu Caves
The Batu Caves are a collection of caves, some of which have been converted into temples and form a huge Hindu shrine. It is an important pilgrimage centre and a popular site for tourists. You will have to climb 272 steps to reach the top, and have the chance to admire the three different caves there. During your visit, you will observe the locals bringing offerings in traditional dress.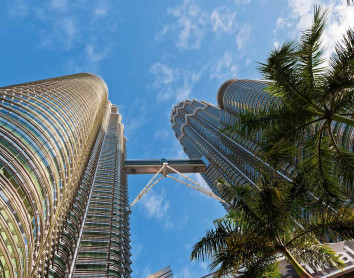 Petronas Twin Towers
A symbol of Kuala Lumpur, the towers are inspired by Malaysian culture and house offices, shops, a concert hall and a multimedia centre. Connected by a skybridge 170 metres above the ground, the towers offer visitors a breathtaking view of the city. This is probably the best place to take beautiful photos and watch the sunset.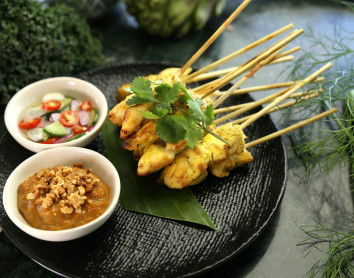 Satay skewers, a Malaysian speciality
Malaysian cuisine reflects its cultural diversity. Between Chinese, Malaysian, Indian, Indonesian, Thai, but also Vietnamese cuisine. You are bound to find something to satisfy your taste buds!
Satay kebabs are a staple of Malaysian street food. They are meat skewers, usually chicken, beef or pork, marinated in soy sauce, turmeric, lemongrass and coriander and cooked on the barbecue. They are accompanied by a delicious spicy peanut sauce, which gives the dish its unique taste and makes it famous.
Practical information
Map of Kuala Lumpur
How to get to Kuala Lumpur
Flying to Kuala Lumpur from Noumea
To easily reach Kuala Lumpur from Noumea, book a flight directly on our search engine.
Average flight time :
The shortest flight time from Noumea to Kuala Lumpur is approximately 12 hours. This travel time may vary depending on your itinerary. 
Time difference :
It is 3 hours later in Noumea, New Caledonia than in Kuala Lumpur, Malaysia.
When to go to Kuala Lumpur
When is the best time to visit Kuala Lumpur?
Depending on what you want to do in Kuala Lumpur, the best times to visit are 
January to March and June to August: the heat is bearable and the weather is pleasant to visit.